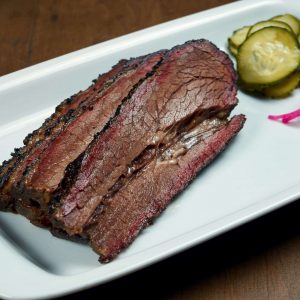 Smoked Wagyu Brisket
Vivamus sagittis lacus vel augue laoreet rutrum faucibus dolor auctor. Morbi leo risus, porta ac consectetur ac, vestibulum at eros. Nullam id dolor id nibh ultricies vehicula ut id elit.
Instructions
Place Brisket in an Aluminum Pan

Coat Brisket in Rub on both Sides

Place Brisket in smoker at 350 degrees for 2.5 hours

Cover pan with foil after 2.5 hours and cook for another 1.5 hours

Remove pan from smoker and place in warming drawer in low for 3-4 hours or wrap pan in blanket for 3-4 hours while placed in a cold oven in the off position.